This month we take a closer look at developments aimed at improving the livelihood of animals in the fashion and textile supply chain. In the past decade, the 'responsibly sourced materials' discourse was primarily around cotton and oil-based materials. Today, however, people and companies are increasingly seeking more transparency also around the animal-derived material supply chain.
While animal-sourced fibers (wool, silk, leather and down) were once praised for their quality, durability and natural comfort, today, they also call up criticism from different corners. Some highlight the environmental footprint of the grazing animals. Others are primarily concerned about the well-being of the animals. A belt made out of 'genuine leather' or a sweater made out of '100% merino wool' provides little information or reassurance that the animals were well taken care of, that the processes used were clean and that companies took responsibility throughout the supply chain.
Increasingly, we see companies seeking ways to either avoid using animal-based raw-materials, or put in place better practices. From 'responsible leather' to 'recycled fur', from 'synthetic down' to 'traceable ethical wool', pioneers are exploring new ground.
What should we look out for when buying/ sourcing animal-sourced materials? Can transparency and traceability provide assurances around animal welfare in supply chains?
We reached out to Coty Jeronimus, Good Brand Guru founding member and expert in sustainable sourcing, specifically also for leather and wool. In this interview, she shares her insights on the industry today and the initiatives she sees to improve environmental footprint and animal welfare.
Animal welfare is often a sensitive topic to discuss when we speak about animal-derived fashion. It often leads us back to a discussion around 'What is 'good'?' All materials, whether plant-sourced, synthetic or animal-derived, can have drawbacks. As expert in sustainably sourced materials, what is your professional vision on the use of animal sourced materials for fashion?
Animal-sourced materials have existed since human beings started to protect themselves against weather conditions. If these materials are sourced transparently and, even better, if farming is done responsibly, why should we not use these materials which are available rather than discarding them? In the textile and fashion industry, the problem started with the introduction of cheap synthetic fibers. When the fast fashion business model was introduced, the overproduction of products became common practice thereby lowering the value of products. To keep up with this speed of fast fashion, mass production of materials was needed.
Cashmere is a good example of over-production. Cashmere is a luxury fiber and should stay so. But the high demand from different brands increased herds and farming of these cashmere sheep which, without any support, makes it increasingly difficult for animals to get their daily food supply.
Wool comes from many different animal breeds. But most brands don't label what breed the fiber comes from, nor where the wool was produced. They just say 'wool', What should brands focus on when sourcing their wool fibers? Could you tell us about developments in the traceability of the fiber, and how brands that are working with wool in their collections could enforce animal welfare in their supply chain?
It is difficult to answer this question for all the different wool types together. Regarding sheep wool, luckily there are more and more brands trying to trace wool and the origin of where it comes from. Very good certifications have been developed. The Responsible Wool Standards (RWS), developed by Textile Exchange, has included responsible farming in their standards. The ZQ certification was developed in and for New Zealand, while the GOTS standard focuses on organic processing of the wool. Brands – even small to medium-sized brands – can ask for the purchase invoices and documents on which the certification should be mentioned. If a brand does not purchase the fiber itself, it can ask its spinner or trace back through its weaver or knitter.
While RWS certifies from farm to finished product, Patagonia added two additional requirements in their processes that take place after the animals are sold by the farmer (when they are transported to the slaughterhouse, and the conditions in the actual slaughterhouse). By doing so, the farmer has to obtain information on transportation and slaughter from their customers to whom the animals are sold.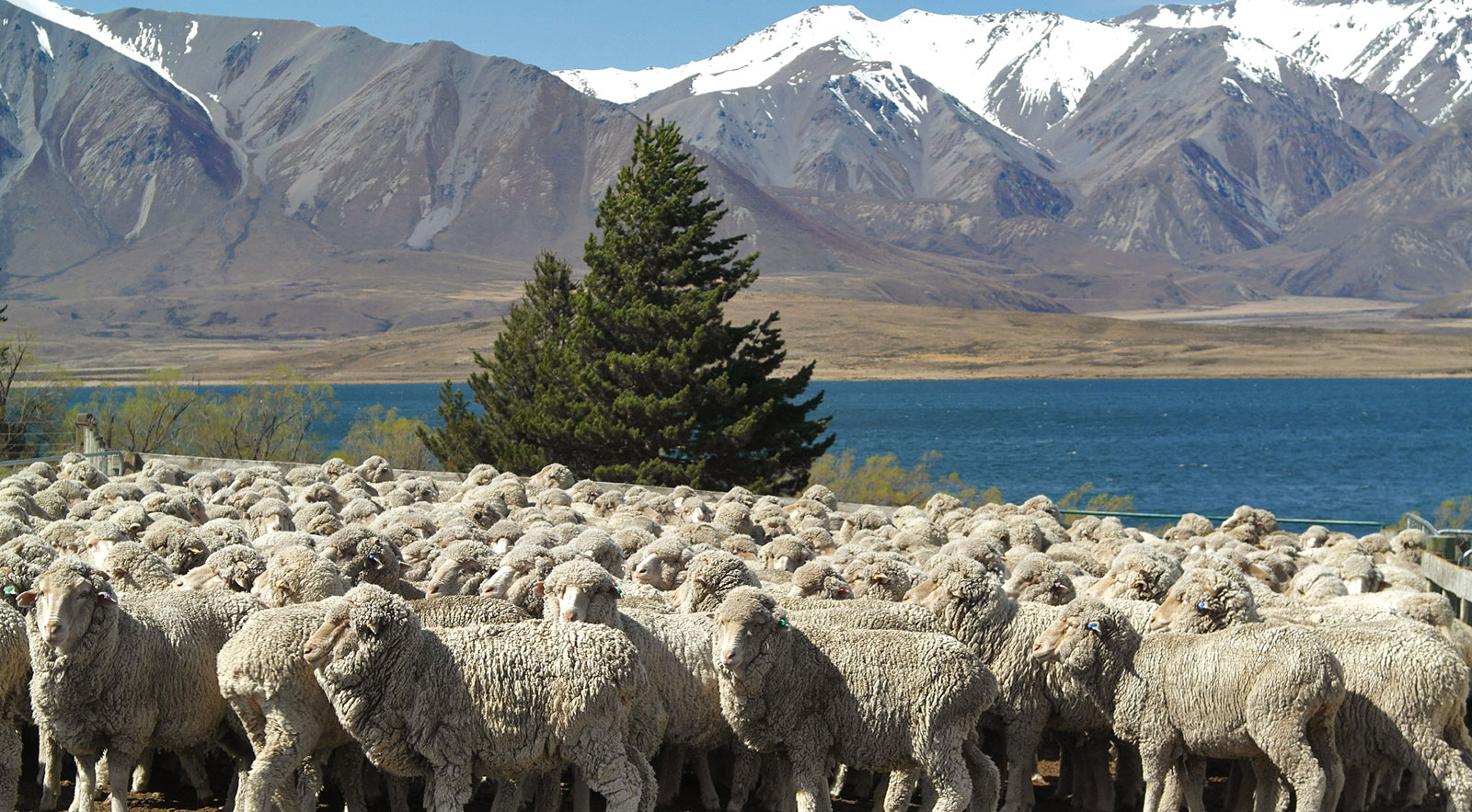 What wool certifications apply and are most relevant for our industry?
As mentioned, there are different certifications for sheep wool; RWS, GOTS, ZQ, which are multi-stakeholders certifications. The Patagonia Wool Standard is built on this multistakeholder certification. Besides these certifications, there are other certifications. One of them is « Authentico » from the Schneider group, which makes use of existing standards, best practices, and legislation. They bring full traceability and propose a transparent supply chain from the farm gate to wool tops. It also depends on the quality of fiber the clothing requires. Some fiber qualities are not (yet) covered by a best in class certification.
How about leather? Not so long ago, the mention of 'genuine leather' was supposed to indicate quality and comfort. Today, many are aware that the leather industry is highly polluting and often harmful to animals as well as the workers involved. What developments do you see in the leather industry that are bringing about better practices in the leather supply chain?
Leather is often a by-product of the meat industry, but also from the milk industry. An increasing number of countries are now proposing traceability from the birth of the calve to slaughterhouse and considering environmental standards and the Five Freedoms.
The transformation from hides into leather can be a very toxic process but the LWG ( Leather Working Group) did identify environmental best practices in the industry and provided guidelines for continual improvement. The LWG includes over 600 members, from leather tanneries to manufacturers, suppliers, brands, and traders. The objective of LWG is to promote responsible and appropriate environmental business practices and maintain and develop environmental auditing protocols, which assess the compliance and environmental performance of leather manufacturers across the globe.
The CSCB (Brazilian Leather Certification of Sustainability) also works in that direction and considers the tanning industry's results in economic, environmental, and social terms.
Textile Exchange created the Leather Round Table intending to enhance "leadership, science, and inclusive multi-stakeholder engagement and collaboration" in the leather industry.
Do the certifications and standards offer sufficient guidance on how brands, buyers, and consumers can better assess the leather they buy, specifically also around the welfare of the animals?
The different existing leather certifications are looking into this but it is extremely difficult to trace back to the farm. Often these certifications are only tracing back to the slaughterhouse. Textile Exchange, within the Responsible Leather Round table, aims to address this gap by creating a collaboration with farmer organisations. They collaborate in the Responsible Beef roundtable, for example.
Silk is known for its delicate beauty, yet traditional production methods are under scrutiny for their inhumane methods of taking care of silkworm colonies. People who are troubled by the cruelty of conventional silk production have turned to purportedly cruelty-free alternatives such as "peace silk" or "Ahimsa silk".
The most know silk is the mulberry silk where the cocoon including the worm is boiled. then there is Tussah silk, which is or boiled with the worm inside or the process exists in which the silkworms are allowed to leave before the cocoons are soaked in boiling water to soften the silk.
There are much more other silk variants but Eri or Ahimsa Silk is the only silk where the insect will leave the cocoon.

Silk fabrics are unparalleled in luxury; they are the ultimate attractions of Haute-Couture. When used in the fast fashion industry one should ask themselves how a low price is possible on such a labor-intensive delicate material.
Is Eri or Ahimsa Silk a good alternative to traditional silk for those looking for animal friendly, yet natural materials? What other materials are being developed within the same range?
Yes, Eri silk can be a good alternative, however it is not always completely vegan. Contrary to the other silk worms, the Eri silkworm lifecycle can be continuous if the insect is not killed during the production process. But the farmers of the Eri silkworms benefit from multiple income sources as selling the cocoon to fiber companies to spin the yarn, or selling the silk worm in local villages for consumption because these silk worms are an old age source of protein in the local diets. Mots , once they fly out they lay hundreds of eggs and dy naturally after doing so.
There is also a difference of quality and aspect between Eri silk and the other silk qualities. The Eri silk cocoon is an open end cocoon which is different from the Mulberry, Muga, and Tussah cocoons which are closed cocoons. Mulberry, Muga, and Tussah silk yarns are made from a long filament fiber. Eri silk yarn is made from short fibers, more like cotton or wool, and spun into thread. This increases the production process from cocoon to yarn. While Eri silk does not boil the worm, it is probably not suitable for all fabrics because of the more a more rustic look due to the shorter fiber.
Silk in general is earth-friendly if it is 100% pure natural silk without any other synthetic additions. It is a biodegradable product and Silkworms from the whole silk industry can be eaten and have a rich source of protein, fiber, vitamins and minerals and these worms are more and more used in food, medicine and beauty products.
As soon as temperatures drop, down jackets appear. The feathers insulate wearers from freezing temperatures but oftentimes the feathers were collected from ducks, geese, and swans living under cruel conditions. Is there such a thing as animal-friendly down, and what solutions are available for brands that would like to work with this material?
Yes, the North Face started to trace all the down suppliers and developed with the support of Textile Exchange the Responsible down standards. Down, under this certification, is not live-plucked and does not come from animals that have been subjected to any unnecessary harm. Some countries like Germany only accept brands to import products with Responsible down filling.
In your opinion, what steps could brands and fashion buyers do to ensure animal welfare in their supply chain?
Control and check all steps of your supply chain. Ask to see the invoices of your sub-suppliers on which the certification should be mentioned or at least a registered traceability number. Discover who is your raw material supplier and look into their way of working.
Your insights and vision towards a circular supply chain; Based on your experience and market insights as an impact entrepreneur, do you see change happening in the industry and how do you expect the fashion retail supply chain to develop going forward?
Brands are increasingly implementing responsible practices into their supply chain because end-consumers are showing growing awareness and insight into how products are produced. To develop a circular supply chain, using sustainable raw materials should be key. We need to ensure that we use biodegradable materials and which can be recycled several times. Today it is still difficult to develop fully recycled clothing, without the addition of raw materials. From a sales perspective, fortunately, an increasing number of multibrand retailers are only accepting brands that can claim sustainability.
A good example is the US REI.
Today, for a brand, it is very important to know the supply chain and ensure transparency from raw materials to the end products. If possible, brands should aim to produce within their regions and shorten their supply chain. It is only in that way that they can create a responsible production system with respect and control of the Five Animal Freedoms.
I recommend looking further than your first tier supplier, while tracing back to the start and communicating with raw materials suppliers and farmers to understand their challenges being able to understand and support them.
---
About Coty Jeronimus
Coty Jeronimus is a highly experienced sustainability textile consultant with over 25 years of experience in sourcing buying, product management, and sustainable supply chain. She connects business with growing global sustainability challenges and advises them to make a difference. She helps businesses to reduce their carbon footprint and she contributes with creative solutions to sustainability challenges while supporting a responsible change. https://tasklab.org/